Our mission since we started Selz in 2013 has been to help businesses like yours to grow.
We know from first hand experience how great it is when a supplier over-delivers, and how frustrating it is when a supplier lets you down.
That's why we are offering you a six month 100% Satisfaction Guarantee. If you feel our Do-It-For-Me service falls below your expectations and you cancel your plan within the first six months of signing up, we'll give you your money back.
It's really simple.
All that we ask is that during your first six months you work with your Account Manager and help us to help you make your webstore as good as it can be.
Here's what we need from you to help you succeed:
Attend your online training sessions with your Ecommerce Consultant during set-up
Access to relevant images including your banners, logos and product images
Access to products spreadsheets so we can show you how to upload this data
Attend your Digital Marketing training sessions where we plan how to get you more traffic
Weekly or monthly progress calls to keep you on track with your online business
Our six month 100% Satisfaction Guarantee is service based and therefore requires you to be on our Do-It-For-Me plan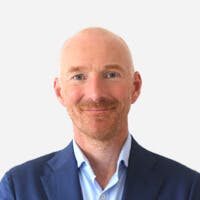 Martin Rushe
CEO and founder of Selz