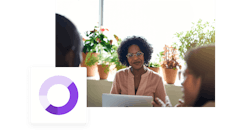 What is Ecommerce Coaching?
Your coach will take time to understand your business, your customers, your products and your market. Then we will tailor a plan to overcome your challenges and meet your objectives, one step at a time.
A custom plan built for your business
Your plan will be broken down into a series of monthly tasks. We'll make sure that you have the skills, knowledge and time to complete them easily while maintaining focus on your business. We'll be on hand to help as you move through the plan.
No-nonsense evaluation
Your business will be evaluated against our key pillars of Ecommerce Excellence using the Selz Balanced Scorecard for Ecommerce Success™. We'll use this scorecard to keep track of progress, provide honest feedback and help your business grow over time.
Coaching for everyone
We provide coaching services to businesses who are using the Selz platform and also to businesses using any other ecommerce platform including Shopify, WooCommerce and BigCommerce.
Affordable services
Our ecommerce coaching service is USD $249 per month, with a monthly rolling contract so you can stay with your coach just as long as you need them.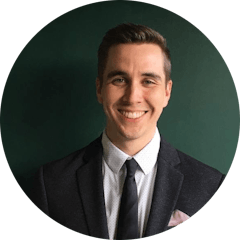 Coaches who work for you
"I love working with businesses to help them grow. Over the years I've learned the best ways to build and optimize a successful online store, and my mission is to share my knowledge and expertise through coaching." - Derek, Selz Ecommerce Coach
What can you expect from your coach?
Whatever your challenge may be, our coaches are equipped to help small business owners grow online. Whether it's inconsistent sales, difficulty converting website visitors into customers, or you are struggling to know how to prioritize your time to best support growth - our experts can help put you on the right path.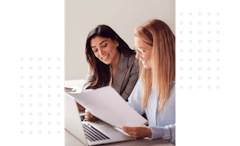 Here are some of the topics you'll cover with your coach:
Store design and store layout - We'll review your store and help you customize the layout and designs to maximize sales.

Expert digital marketing strategy and plan - We'll take a holistic view of your marketing and help you create a plan for the channels and initiatives that will have the most impact on your business. 

Store setup - We'll offer advice and guidance on how you can get the best from your ecommerce system by identifying and configuring the settings that will deliver results for your business. 

CRM - We'll assess your CRM systems and work together to streamline and where possible automate customer communications.

SEO - We'll develop your knowledge of ecommerce SEO and create you a personalized calendar of simple tasks to improve your rankings, attract more customers and make more sales.

Automated fulfillment - We will examine your fulfillment methods and plan for integrations and automation to improve efficiency and increase profit margins.

Reviews - We will offer practical tips and advice to help you consistently gain positive customer reviews on the platforms that are most relevant to your business.

Conversion rate optimization - We'll review your site in granular detail and make recommendations that will enable your site to convert more visitors into customers, meaning fewer lost sales.