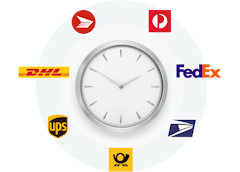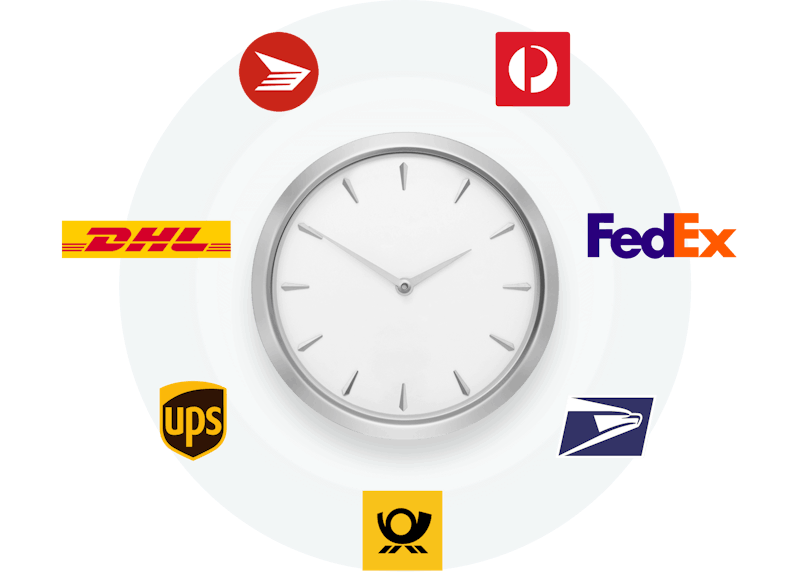 Keep up with customer expectations
Real-time shipping rates
Selz automatically calculates real-time shipping rates, sometimes called carrier calculated shipping. This allows your customers to see real-time shipping rates and options at the checkout from a variety of carriers.
Start shipping products today
Take advantage of our real-time shipping rates feature so customers can calculate extra shipping charges during checkout. Alternatively, create rules for domestic and international shipping based upon item or order contents.
Powerful shipping, unlimited options
Connect to popular carriers like FedEx, DHL, USPS, Canada Post, Deutsche Post, Australia Post and many more. Use our default carrier accounts or create your own.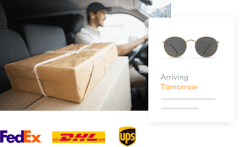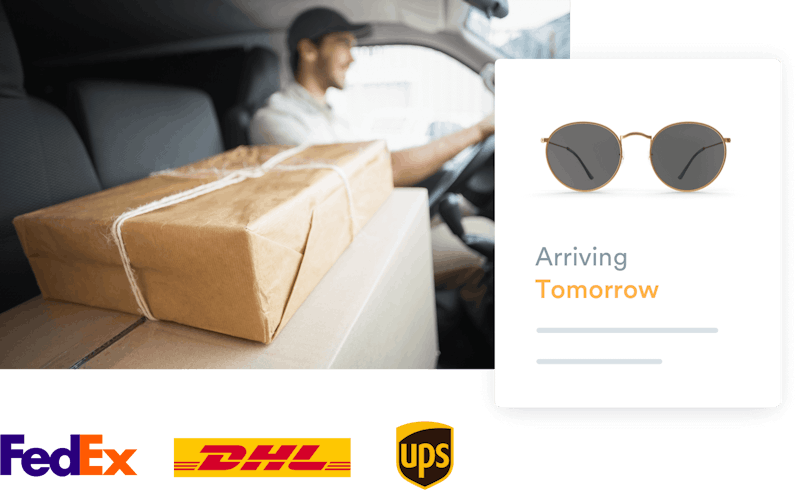 Manage your shipping process
Save time
Logistics can often stymie the most experienced business owners. Selz makes inventory management, shipping, and customer care easier than ever before. A simple, powerful platform keeps you organized and makes sure that your customers are always taken care of.
Save money
Use shipping rates to ensure your customers are charged the same amount that your carrier will be charging you so there are no surprises down the road.
Automate shipping
Let us worry about collecting real-time shipping rates from popular carriers so you can focus on more important things like getting extra beauty rest or taking that much-needed vacation.
Manual and custom shipping rates
Set default shipping costs, or set shipping rates to meet unique needs. Include surcharges for certain countries or states outside of where you normally ship your products.