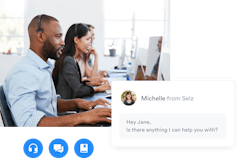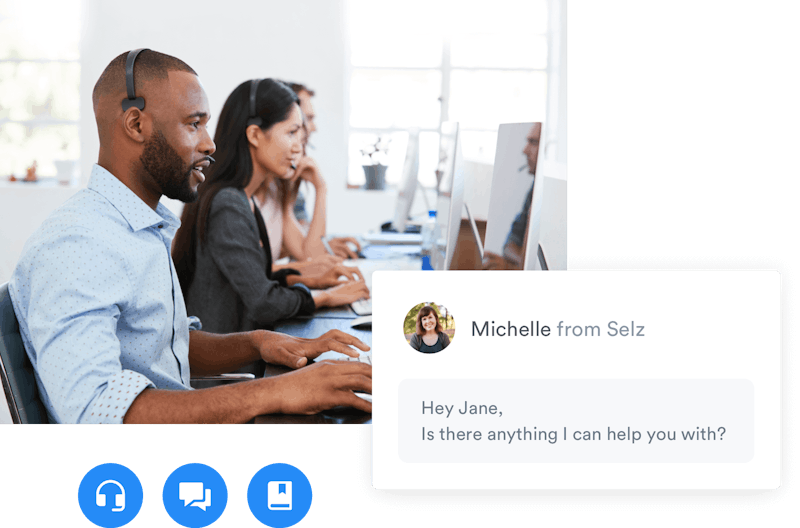 Expert advice and support
Get help setting up your store
Setting up a new online storefront can be a daunting experience. Make it easy with the best customer service team in the business at your back.
24 hours a day, 7 days a week
We provide 24/7 real-time live support on all our paid plans. Get in touch with us anytime, anywhere. We'll be there to help, no matter what problem you're having.
Join the community
Join our vibrant community of Selz experts and entrepreneurs at FounderU to educate yourself on the latest trends and strategies in the world of ecommerce. The best part? It's totally free.
A comprehensive help center
Get the most out of Selz' features and product with a comprehensive and easy-to-navigate Help Center. Learn about Selz and other ecommerce concepts in a wide-ranging learning center.
1-on-1 support
Whenever you contact a member of our customer support team, you can rest easy knowing that you'll be talking to a human who will help you put your best foot forward with your ecommerce website.