Sell workouts and coaching
Sell livestream and on-demand workouts and coaching sessions direct to your customers. Create classes, process payments and manage access for Zoom, Skype, Google Hangouts or your favorite video platform.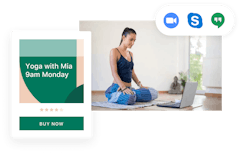 Sell live classes
Process payments, manage access, automate receipts, discounts and promotions all from one place. Selz makes it easy to manage your coaching, training or education business from a single dashboard.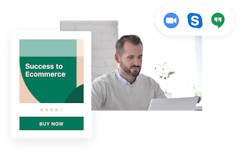 Sell live sessions direct
Sell your live and on-demand classes directly through your website and social channels like Facebook and Instagram. Sell direct to your fans and followers and keep your profits.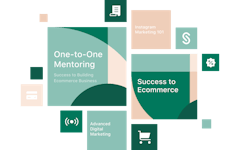 How to sell classes and live sessions via Zoom or Skype
Selz is the leading platform for selling classes and live sessions direct to your clients via Zoom, Skype or other video conference platforms. Selz handles payment processing, access, receipts, discounts, promotions and much more. Whether you were already selling live sessions over Zoom or Skype, or are looking for a reason to start, Selz has all the features you need to monetize your classes. And because you are selling directly to your customers, you keep all the profits. 
What are live sessions?
A live session, sometimes known as a livestreaming sessions, is a piece of content or service where a customer purchases time with a coach, mentor or instructor. Live sessions are usually either one-to-one, for instance like a business coaching session, or one-to-many, like a workout class. In the session, the coach or mentor walks their customer through a class or coaches them in solving a problem. 
Depending on your product or service, it's very likely that you'll be able to sell something in a live environment, and Selz gives you the tools to do that. We'll walk you through how to do it.
Selling coaching
If you already have a coaching business and you would like to start providing your coaching remotely, Selz has the tools for you. You can use any of the major video conferencing platforms, like Zoom and Skype, and we'll help you make it happen. 
Selling coaching via Zoom
If you're looking to sell via Zoom, all you need to do is make a Zoom account. Signup is free, and once you've got your account setup, you can start delivering Zoom links to your customers for their coaching sessions. Zoom has the capability for groups as well, so if you're looking to start selling group classes, it's an excellent option. Selz enables you to sell live sessions and classes delivered using Zoom. You can even set up the platform to deliver instructions via customer receipts.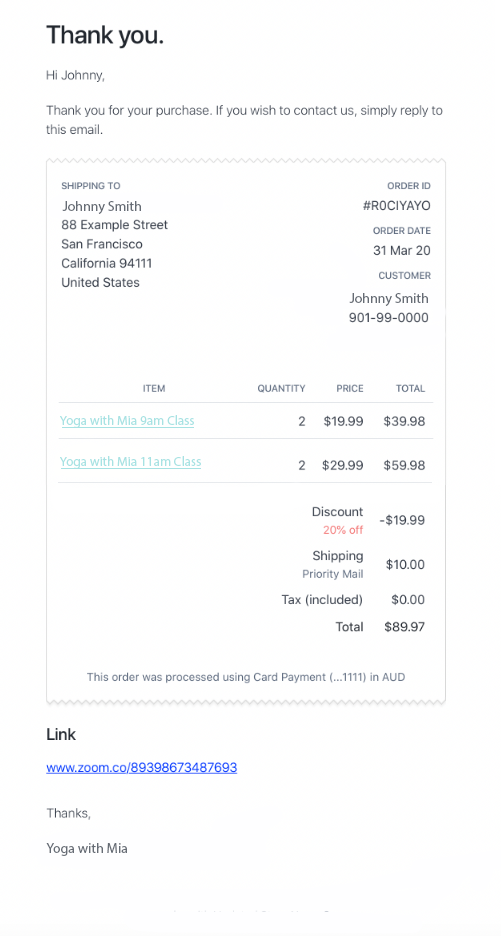 Selling coaching via Skype
Selling coaching via Skype is an excellent option, as Skype is free to use, and can support long video chat sessions. Selz also has the capability to allow you to sell your coaching via Skype. Just put the link on the product page! 
Selling live sessions
A live session can be just about anything—coaching, training, a workout, a walkthrough of a product or service. With Selz, you can get creative with the livestream sessions you sell, and they can be delivered through our easy-to-use interface. 

Selling live sessions on Zoom
Zoom is perfect for live sessions, especially with its ability to host multi-person video chats. Selling a live session on Zoom is easy. Just place the link into the product page for whatever product you're selling, and when your customer checks out, they'll receive the Zoom link straight to their email inbox. 
Selling live sessions on Skype
Skype can work well with live sessions too, though it is better suited for one-on-one live sessions. 
Schedule a live session with a calendar
If you're selling any type of live session, you can insert a calendar link with a service like Calendly so when a customer buys your product, they'll be given a link to schedule a session with you. With this powerful feature, you can create business opportunities that fit your schedule and theirs.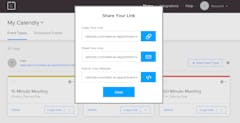 Selling yoga
Yogis rejoice! If you've been offering digital classes already via a platform like YouTube, you can now monetize your yoga classes by selling them with Selz. In addition to offering a live stream, you can also sell yoga videos in a Selz store, as well as renting them if that's your preference. 
Selling yoga via Zoom
Zoom is an excellent platform for selling yoga. All you need is your yoga studio setup, a camera, and customers! Use Selz to deliver Zoom links to your students.
Selling yoga via Skype
Like utilizing Zoom for yoga classes, you can use Skype too, though this platform is likely better served by individual lessons, rather than massive group classes in the way you can use Zoom. 
Selling tuition
If you're offering classes to your students, and need a way to collect tuition, rather than selling individual classes, Selz can help. Make a product that functions as your tuition payment for a period of courses or sessions, and you'll then be able to dispense classes to your students according to a predetermined schedule. 
Top 5 Tips for selling live classes and workouts
1. Plan for success
If you've never sold classes and live sessions online before, starting with a plan is the first step to success.  First, you'll need to identify your audience. You need to know who your customers are. So, answer these questions about them:
What do they want to learn? 
Why do they need to learn it? 
Where do they usually go to get the information, and how much do they pay?
Answering these questions can help you understand who your customers are, and what they're trying to accomplish. Then, you can tweak your business to meet the needs of the customer. There's plenty of places online where you can go research these questions: social media, forums, and reviews of your competitors are great places to start. 
2. Know what makes you unique
Once you've established what kind of customers you're going to be looking for, it's important to differentiate yourself. Focusing on one thing and doing it well is one of the most important choices a business can make. The same goes for live classes and live sessions. Unless you have the budget for hiring staff to make a miniature college, you're going to need to specialize.  Think about a special hook too while you're at it. If there's a particular demographic or group of people that are underserved in the market you're shooting for, tailor your content to them. 
3. Gather the right equipment
Secondly, you'll need the proper equipment for selling classes or a live stream online. For coaching, you'll need a webcam, which most laptops come equipped with. A separate microphone from your computer's mic is usually a good bet, as onboard computer microphones are usually low quality. 
You'll also want to make sure that the background of your video isn't hard to look at. Embrace your inner home decorator to make sure you have a tidy little set for your coaching sessions. 
If you're planning on doing classes like yoga, you'll likely need to invest in camera equipment and sound equipment. There are many resources online for building home studios that can help you get going on this journey. Now, let's get into the specifics of each type of selling you can do with Selz. 
4. Shift your expectations
If you're transitioning from another form of selling, you're going to need two things: a plan and equipment. 
Planning how your business might work in an online environment can often require a bit of soul-searching and a bit of retooling of your existing business. If you're currently selling a physical product, starting to sell coaching or classes might seem strange. But, if you're selling products or are a business owner, you're likely an expert in your area. So, consider adding virtual products to your store. If you're selling embroidered scarfs or quilts, create some DIY classes or create the option for your customers to have a video session where you create a custom quilt designed to meet their expectations. 
5. Use the right platform
Once you've gathered all your tools and plans together, it's time to pick a platform that will give you the features and flexibility to make your digital venture work. 
Selz gives you the tools to sell digital products of all kinds, as well as selling classes to your students. With our powerful toolkit and your ingenuity, you can start selling live classes and sessions from the ease of your dashboard. Get started today.