Your Ecommerce Store Needs a Blog
If you're stepping into the world of ecommerce for the first time, there are many things that might be foreign to you. Once you've gotten into the groove of listing and selling, the single best thing you can do for your ecommerce business is to create a blog. With Selz, we make it easy, but there's a few things to know about why you should have a blog before we get started.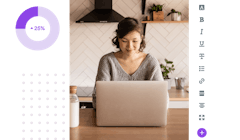 1. Blogs improve SEO
At the end of the day, when it comes to being found on a search engine, Google is the only game in town. Search engine optimization (SEO) is the way to talk to the search algorithm and ensure that it "crawls" your site, and places it higher in the search engine results pages (SERPs). 
What's the simplest way to improve your SEO? Create a blog. Not just a blog though--a quality blog. Using a blog to enhance SEO is commonly one part of what's known as content marketing. By researching and creating blog posts around topics and concepts that your customers are interested in, you will potentially rank higher in the SERPs. 
2. They help build your brand
Blogs build branding and imagery. There are limits to what you can brand and display on your product pages and website itself, and the blog gives you the ability to create branded content that is easily consumed by your audience. 
Whether it's explainer blogs, behind-the-scenes style content, or Q&As with people in your company, the informal style and nature of a blog can help you build a presence online. 
Cultivating what's known as a "multichannel" experience, meaning different sales channels (product pages, blogs, social media, landing pages) can increase the amount of interaction customers have with your brand, and ultimately drive a lot of traffic, sometimes from unexpected sources. 
3. They establish trust and expertise
Online business today requires trust and credibility. It's simply not enough anymore to just have a page with some products listed on it. Consumers expect efficient online shopping experiences, opportunities to interact with your brand, and a high level of responsiveness from you as an owner. 
One way to engage potential and current customers is with a blog. In addition to the informal posting described above, your blog can be a trusted source of news, updates, guides, and other content that can give your customers the knowledge they need to trust in you as an authority on your products and industry. 
4. Blogs are the most cost-effective form of ecommerce marketing
When you're first starting an online business, the costs can really pile up, even as sales don't. Blogs provide a free way to compete for "organic" or unpaid traffic, and with a little money, you can pay to send a little traffic to them with paid SEO or other forms of advertising. Regularly updating your blogs with new and relevant information can help keep them in position in the search engine results, and they're relatively easy to maintain. 
If you're curious about how you might build a content plan for your ecommerce business and blog, our ecommerce coaching service might be a good place to start. Learn more about that here. 
5. They attract unique traffic
This concept is relatively straightforward.  The more pages you have on your store, the easier it's going to be for the internet to find those pages and see what you're selling. Leverage sources such as paid advertising, organic traffic, referral sources, and email marketing to drive awareness and digital activity to your eCommerce store.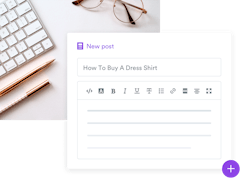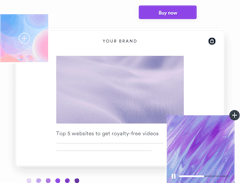 Selz makes blogging easy with powerful features
Selz built-in blogging platform is perfect for creating a crisp, clean and SEO-optimized blog.
A blog that meets the needs of your brand
There's no need to set up a blog anywhere else. The Selz online store builder comes with a fully featured blogging platform that is powerful and streamlined, meaning that your content and your product listings can sit comfortably side-by-side. Engage customers, build SEO, and grow your brand into an online powerhouse, all without paying extra hosting fees or maintaining multiple sites.
Your blog, your way
Choose one of our fully-customizable, professionally-designed themes, then tailor it to your blog style and product branding. Each theme is free with your Selz subscription. Try out a couple, find your favorite, then use the online store builder to clearly, stylishly feature your products.
Ecommerce blogs drive conversions
As the saying goes: content is king. Blogs and ecommerce go hand-in-hand. Our online stores with their powerful built-in blogging capabilities are a great way to build your business and make sure you're making sales.
Hosting included
Having your blog built into your store makes it easy to maintain, with no extra hosting costs or accounts required. Selz makes it easier than ever before to run an online business and stay in touch with your customers.