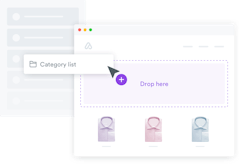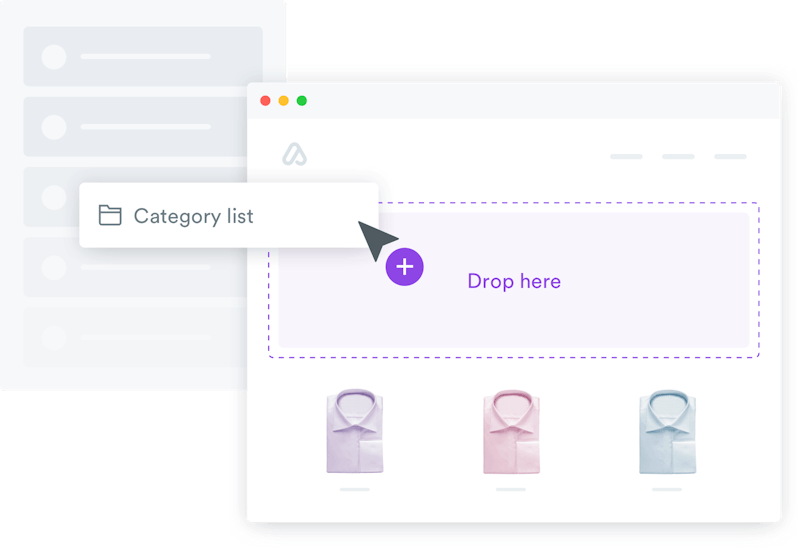 The most powerful store builder in ecommerce
Our online store builder gives amazing results, with no design experience necessary.
The best online store builder
Craft a beautiful, professional online store in minutes with Selz. Powerful, state-of-the-art design tools and world-class customer support make it easy to build and easier to brand your shop. Don't sweat the details--Selz takes care of security, payment processing, and more.
State-of-the-art themes
Choose one of our fully-customizable, professionally-designed themes, then tailor it to your products and branding. Each theme is free with your Selz subscription. Try out a couple, find your favorite, then use the online store builder to clearly, stylishly feature your products.
A blogging platform for your brand
There's no need to set up a blog anywhere else. The Selz online store builder comes with a fully featured blogging platform that is powerful and streamlined, meaning that your content and your product listings can sit comfortably side-by-side. Engage customers, build SEO-juice, and grow your brand into a powerhouse, all without paying extra hosting fees or maintaining multiple sites.
Custom domain name
Register your domain name through Selz or bring an existing domain name with you when you start with us. Promote your online brand and establish credibility with customers through a single hub for your business.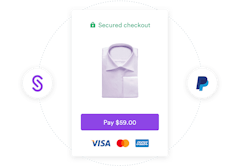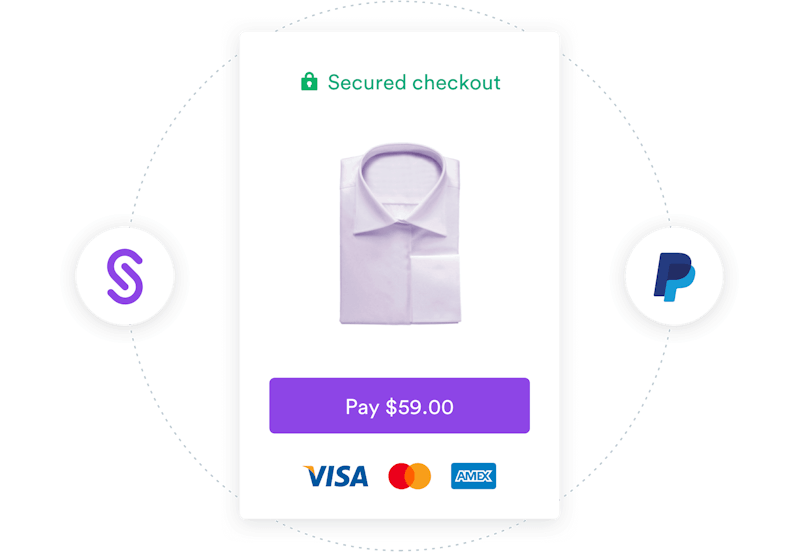 A store that's secure and functional
Selz is the eCommerce platform for independent businesses
Create a stunning new online store, sell via social media, or turn your existing website into a powerful selling platform. Don't sacrifice power for simplicity--the Selz online store builder has all the features you need to grow your business online. Growing your empire. No design or programming skills necessary.
Free SSL certificate
Establish customer trust with bank-grade encryption on your eCommerce site. All transactions and credit card information on Selz checkout pages is protected with industry standard security, including encryption and SSL security. The Selz platform is also PCI compliant.
This invaluable security feature ensures that your customers feel safe and comfortable when shopping and checking out with you.
Built-in payment processing
Selz processes all major credit cards smoothly and securely, so you have one less concern getting your business off the ground. No need to set up or integrate with another payment gateway. Prefer PayPal for online transactions? No worries. We've got it.
Payment via Selz isn't just secure--it's quick to use and streamlined for maximum conversion.
Powerful checkout options
Instantly establish customer trust with Selz' secure checkout. Choose whether your customers checkout on the same page via an overlay, or in a new tab. Regardless, customers are never redirected or taken away from your site to complete their purchase.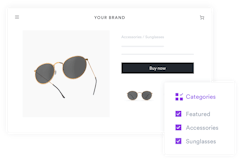 A custom built store that's easy to manage
One place to manage your business
Manage everything in one place, from anywhere. The sleek design and powerful analytics of the Selz dashboard make running your business a snap. Once you're set up, manage inventory, kick start promotions, and maintain customer relationships from one efficient, user-friendly command center. You can also use the Selz dashboard to connect with our world-class, 24/7 customer support should any issues arise.
Manage your inventory
Say goodbye to inventory hassles. Selz includes SKU support, product variants, variant images, and bulk product uploads and downloads. The online store builder makes it easy to list items and track sales.
Sell digital
Selz is consistently rated as the best eCommerce platform for digital download sales, and with good reason. No need to worry about unsatisfied customers. With Selz, you can offer download options that suit the needs of your customers. You can see exactly what actions a customer has taken with your product since their purchase, allowing you to make informed decisions about granting additional downloads or streaming permissions. Each transaction is seamless with fast, direct-to-consumer delivery.
Sell on social
Set up a Facebook store with a single click. Manage all of your orders, inventory, payments, and promotions through your Selz dashboard while letting customers checkout in the secure Selz API. Anywhere you have an online presence, you can be selling. Take over your digital ecosystem with Selz.
All the integrations you need
Selz is fully integrated with platforms like Google Shopping and Facebook Business. Integrations with AWeber and MailChimp make growing your email list and connecting with customers a snap. Google Analytics shows you where your traffic is coming from, so you know where to start growing your business. We streamline selling on social with an easy-to-track Pixel for Facebook. For experienced digital sellers, we definitely recommend checking out our integration with ConvertKit, an email marketing tool made specifically for professional bloggers.
All the stats you need
Real-time sales analytics let you see where your customers come from and how they found your online store. Knowing how many of your customers are finding you through organic search, social media promotion, or through other sites is essential to your growth strategy. It puts you in a position to invest in what's driving your business, and shift your strategy for under-performing areas.