Integrate Selz easily
Keep customers on site
Integrating a storefront into an existing website can be difficult. Selz makes it easy with powerful website integration tools.
A fully integrated digital ecosystem
When you're using Selz, you never lose sight of the buyer journey. Keep your customers informed and coming back to buy more with powerful tools. 
Less managing, more creating
Selz makes store creation and management easy. Clean themes, a functional store builder, and all the tools necessary to protect your customers and get them your products.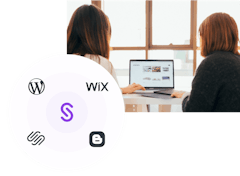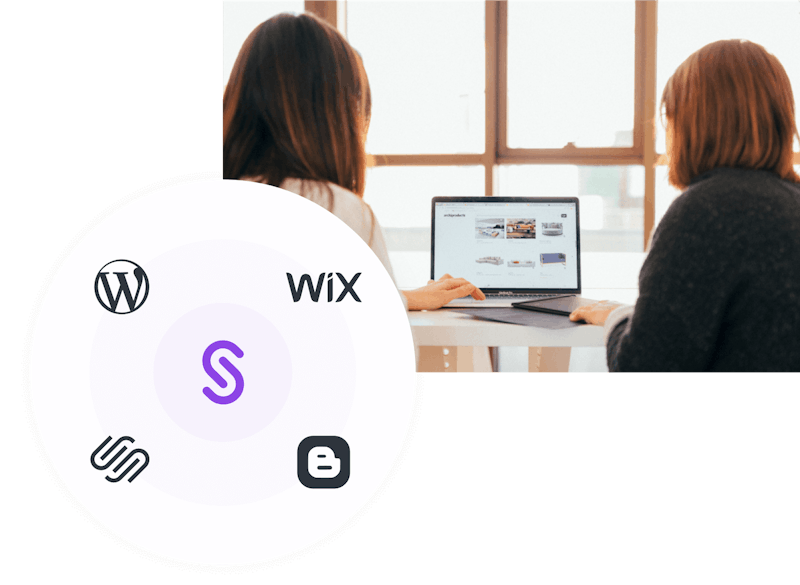 Want buy buttons? No problem.
Integrate a buy button easily into your website, with no extra hassle, complex coding, or overhead required.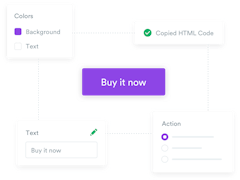 All the integrations you'll need
WordPress
Have a WordPress installation on your website? No problem, Selz integrates with it quickly and easily, giving you the power. 
Blow past integration roadblocks
Learn how you can optimize your website for ecommerce with powerful integrations over at our learning platform, FounderU.
Learn more about WordPress ecommerce.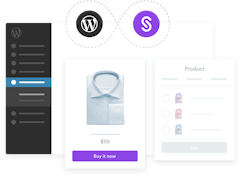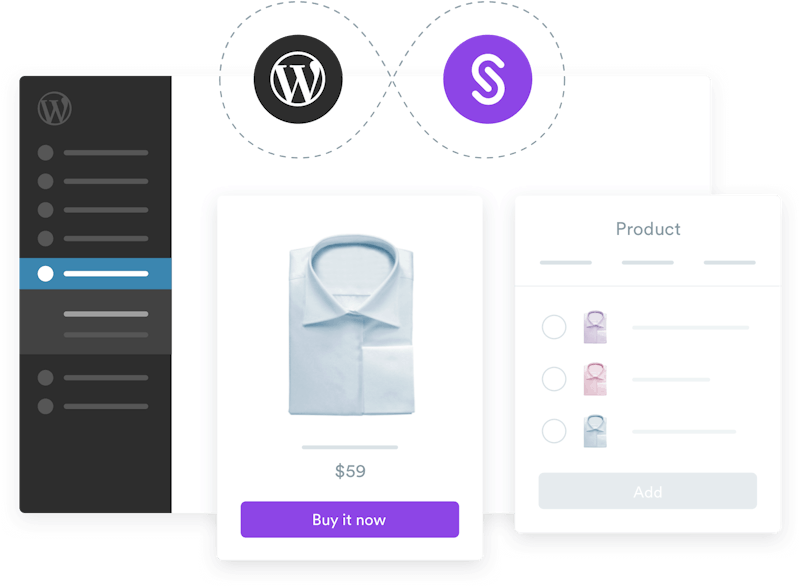 Shopping carts that work
Create easy-to-navigate and robust shopping carts for your customers so their experience can be streamlined and comfortable. And, if your customers leave an empty shopping cart, Selz has a solution for that as well.
Learn about shopping carts.