Abandoned cart emails make sales
Don't lose customers who leave items in their shopping carts. Sending an abandoned cart email is a simple and effective way to bring them back. You can see up to a 20% increase in sales using abandoned shopping cart emails. With Selz, there is no need to add a different account or buy another app -- abandoned shopping cart emails are built-in.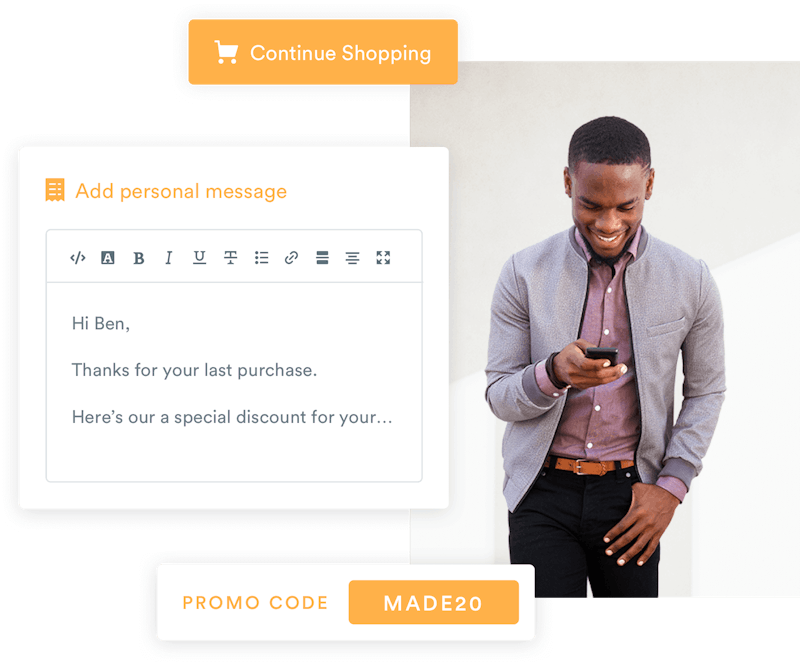 Make the sale
Win back sales
A 2017 study found that nearly 70% of online shopping carts are abandoned before making a purchase. Abandoned cart emails bring customers back into the fold, inviting them to purchase, so you can bring in higher revenue.
No need for an outside app
Abandoned cart emails are built into Selz, so there's no need to work with an outside integration. Keep your business streamlined.
Simple to create
Selz is built to create professional, high-converting abandoned cart emails in minutes. Our editor is clean and user-friendly so you can focus on pitch-perfect messaging.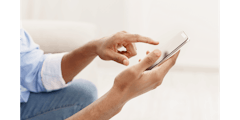 Set up with ease
Easy account creation
Fans of your brand can sign up to be a part of your mailing list in seconds, giving you another opportunity for growing your list and marketing to them.
Get to know your customers
40% of online sales come from repeat business, and Selz is designed to develop those relationships over time. Detailed profiling, in-app messaging, and loyalty rewards like discounts or free shipping make building customer relationships so much easier.
Discount codes to increase conversions
Don't just reconnect with your customers -- sweeten the deal with a discount code. Create a discount and grow your sales with new and returning customers.