Sell on Facebook
Stand out on Facebook
Selz is the premier ecommerce platform for entrepreneurs looking to stand out online. From store building to payment processing, Selz is with you every step of the way as you build your business. Automatically sync your Selz inventory to your Facebook page and put your products in front of two billion Facebook users.
A custom Facebook Shop
Customers will be able to browse your products in the new Facebook Shop area of your Facebook Page. Selling your products on Facebook has never been easier.
Transition to mobile
Fully-responsive design means that your store will look stylish and professional, regardless of whether potential customers are shopping on mobile, tablet, or laptop. Selz looks great and works seamlessly on the Facebook app on mobile. A large percentage of Facebook users are on mobile, and now you can sell directly to those users without having to leave their phone.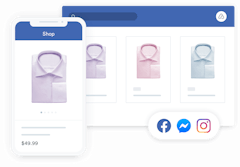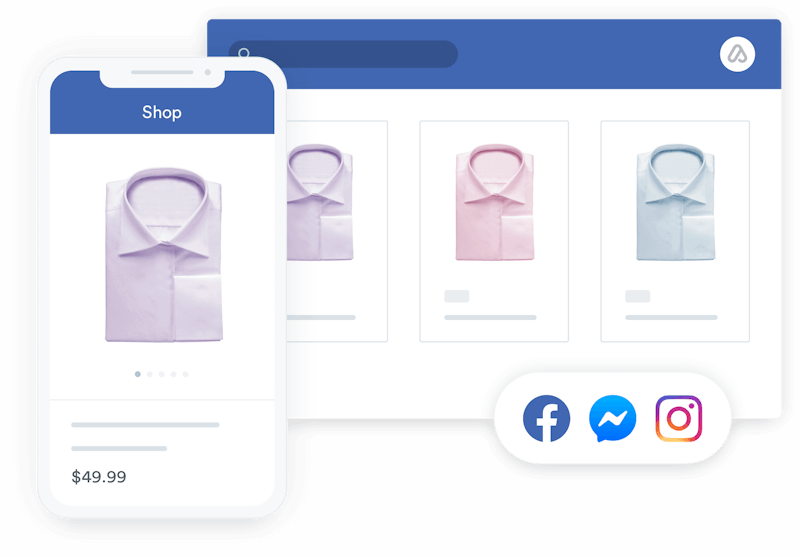 Ads for Facebook
Creating Facebook advertising campaigns is streamlined and intuitive, but you'll be amazed by the results. The Pixel Integration allows you to re-market to customers who have visited your site before, effectively capturing leads and giving you a more targeted approach to your audience. Advanced, results-oriented analytics give you a clear picture of how your ads are performing and where you can improve. You can even set Pixel up to automatically bid for conversions.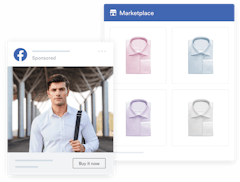 Go social with your customers
Facebook chat
Our Facebook chat feature lets customers ask questions and voice concerns while shopping. Make a personal connection and guide the buying process for more conversions and return business.
WordPress integration
Add your online store to WordPress and showcase the same products, prices, and descriptions on your Facebook Shop as your WordPress storefront or any other site builder like Weebly, Wix, and Adobe Muse.
Start selling on Facebook
Want to be successful selling online? Put your products where your customers hang out. With over two billion users, Facebook is a fantastic place to get your offerings on the web where they are likely to be discovered. Use social media to build deeper relationships with your customers. Build up content that gives a sense of the personality behind the brand.