Direct and integrated Instagram sales
Sell direct on Instagram
With more than 500 million daily users, Instagram is the place where shoppers go to find new products.
Smooth shopping without leaving the app
Put your products where your customers are and let them purchase without leaving Instagram.
A single synchronized inventory
Sell on Instagram, Facebook, Google, your website and all other channels from a single fully synchronised inventory.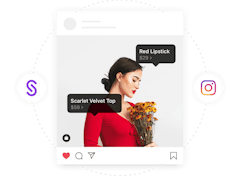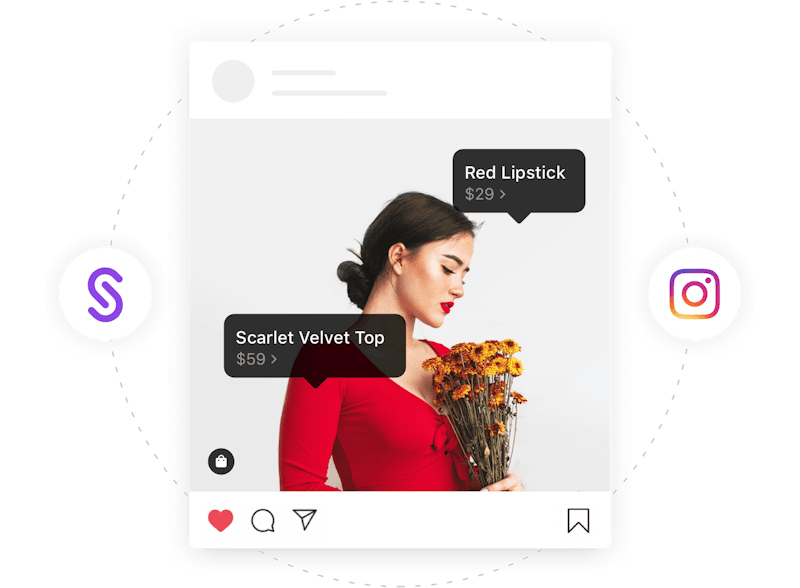 Inspire your customers
Instagram is one of the best places to build brand awareness, and our easy integration makes inspiring your customers as easy as scrolling through their feed.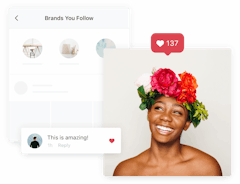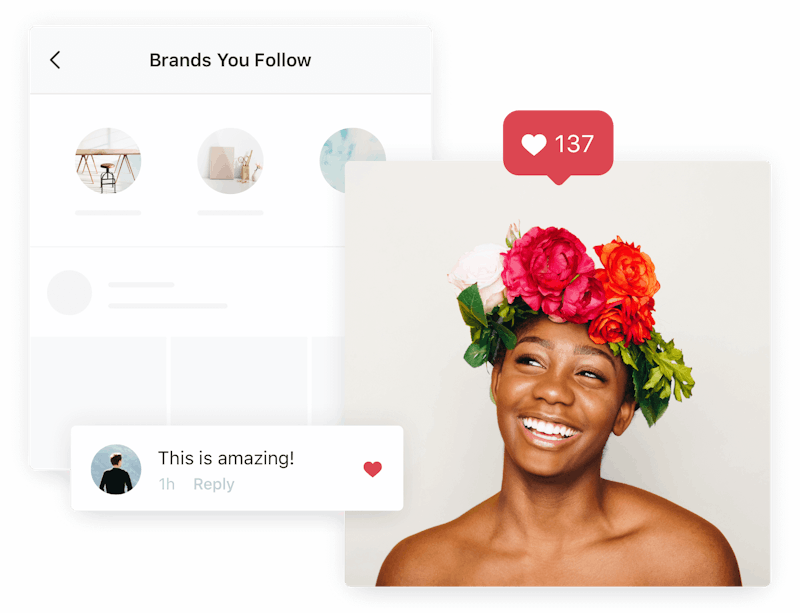 Personalized marketing
Personalize your marketing
Create opportunities for your products to appear in the Explore shopping channel that are personalized to suit your customers' preferences.
Target customer interests with hashtags
Home in on your customer groups and address their specific interests with hashtags.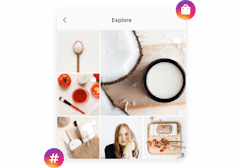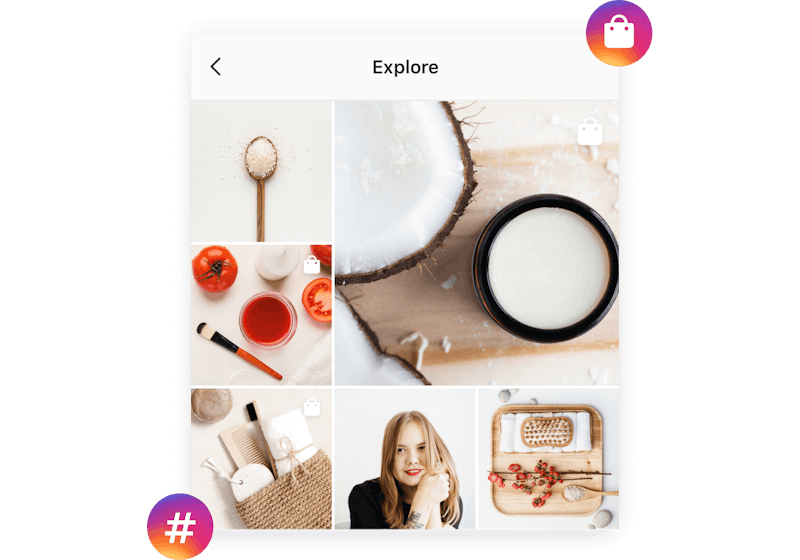 Make every post an opportunity
Make sales and build your brand. Tag your products in posts or add product stickers to any of your stories.