STAGING EXECUTIVES
· 73 items
Convert Online Connections into Offline Business
[1/2 day live workshop] LinkedIn has 500+ million members worldwide - most of whom are looking to conduct business.
Many professionals have taken the steps to create an account and profile but haven't quite figure out what to do next. Setting up your LinkedIn account is really just the beginning.
This is NOT just a lecture. Bring your laptops along and learn specific strategies to convert your online connections into offline business. We'll start with upgrading your profile, follow with an outreach strategy, then create sample communications to forge those important initial introductions.
In this interactive hands-on workshop you will learn:
How to upgrade your Profile Summary with images to help increase your visibility
How to identify sources for ongoing content to create effective, engaging posts
How to use strategic targeted communications to forge introductions with your connections
How to leverage free real estate on LinkedIn to showcase your projects, presentations, and specific areas of expertise
In addition to the comprehensive seminar, you'll also receive extra bonuses to help increase your credibility and visibility!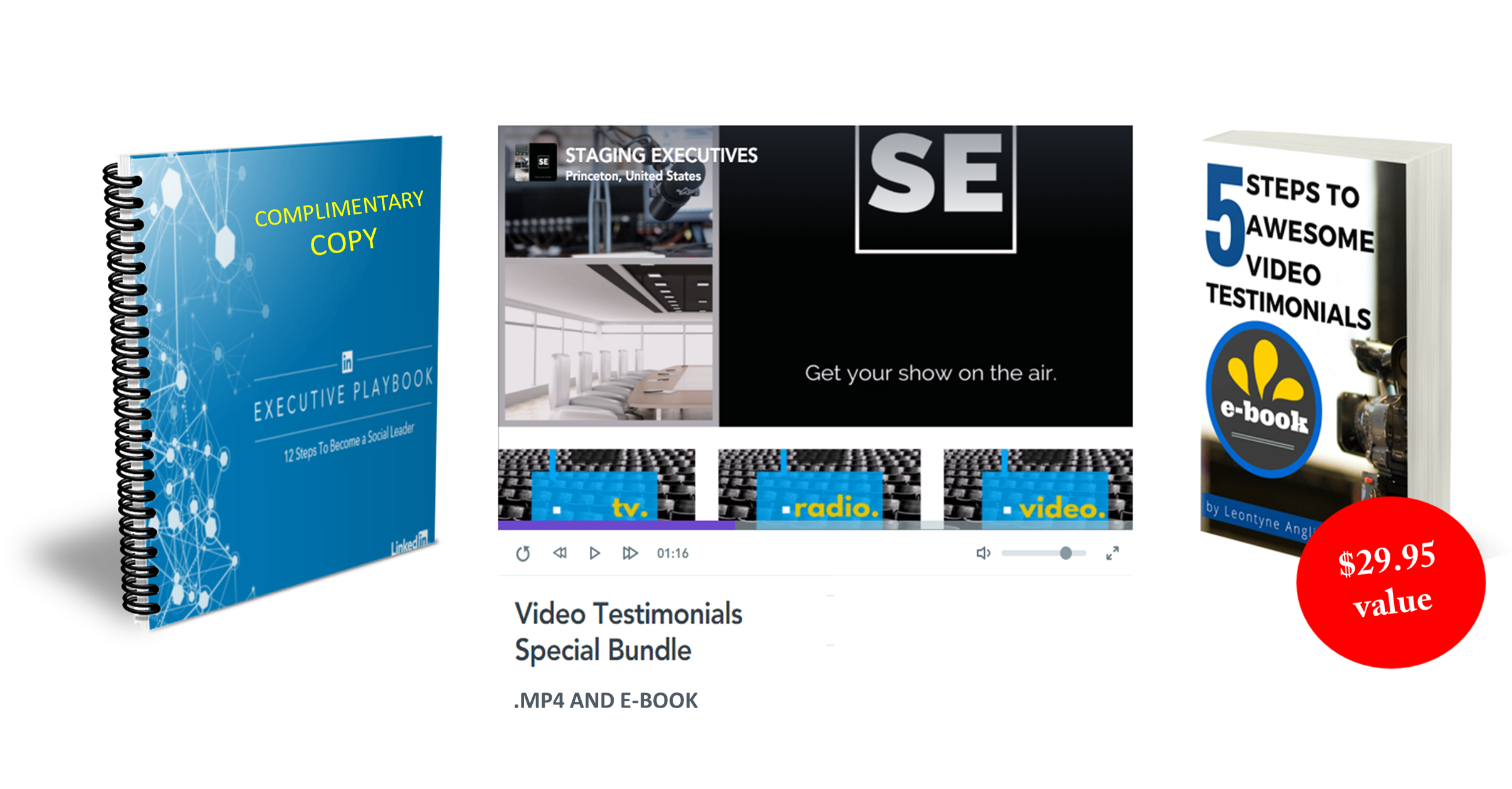 This LinkedIn Executive Playbook outlines 12 key steps to execute an effective transition into a strong, professional social media.

Don't delete those old emails. Learn how to turn them into a professional Testimonial Reel and post on your social profiles. No camera or video equipment needed! (30 minute tutorial)

5 Steps to Awesome Video Testimonials is a step-by-step e-book with tips to help you create better quality video testimonials for your business. Because shaky, blurry, noisy video can be worse than no video at all.
>> Check out the FREE PREVIEW and go ahead and register today!
1/2 day session